Curriculum
Establishing a foundation for reading and writing through our "Letter of the Week" program. Incorporating science and math through hands on learning.
Classes
Offering small class sizes and teacher-student ratios in a safe and nurturing environment.
Community
Fostering relationships that provide enriching opportunities to inspire young minds through literature, science, art & nature.
Children at Learning Tree are encouraged to
Learn by Doing
The curriculum is planned by the creative and dedicated professionals on staff. Emphasis is placed on the actual process rather than the finished product. Children experience the fun of learning by participating in activities designed to stimulate growth in a wide range of areas, including social, emotional and cognitive development and gross and fine motor skills. We understand that each child is unique and work with each child to prepare them for a lifetime of learning.
Upcoming Events
Call now for a tour for Fall 2024 Classes

Follow us on social media to find out about our January Open House.
2.5 Class
3's Class
Pre-K Class

Afternoon Enrichment

We have limited space in our 3's program this year. All other classes are full. 

Parent Resources
2023/2024 Registration Form & Tuition
Click to Download
A Universal Health Record Form & Immunization Record are required for all registrants before the school year begins. You may find the Universal Health Record at  Click to Download
If your child has documented allergies, we will also need the Permission to Give Medication Form & EpiPen prior to the
school year.
2023/2024 Class Schedule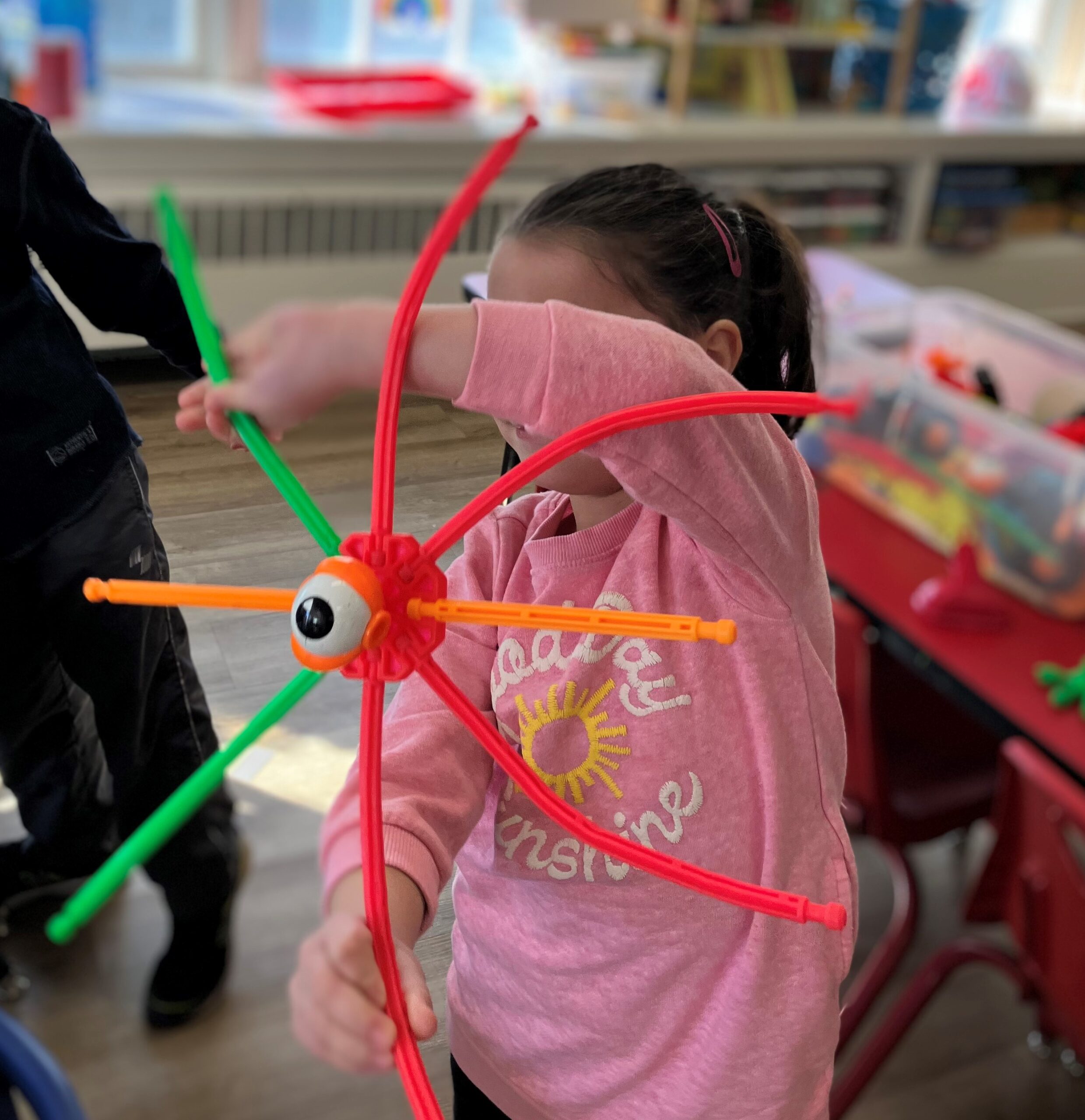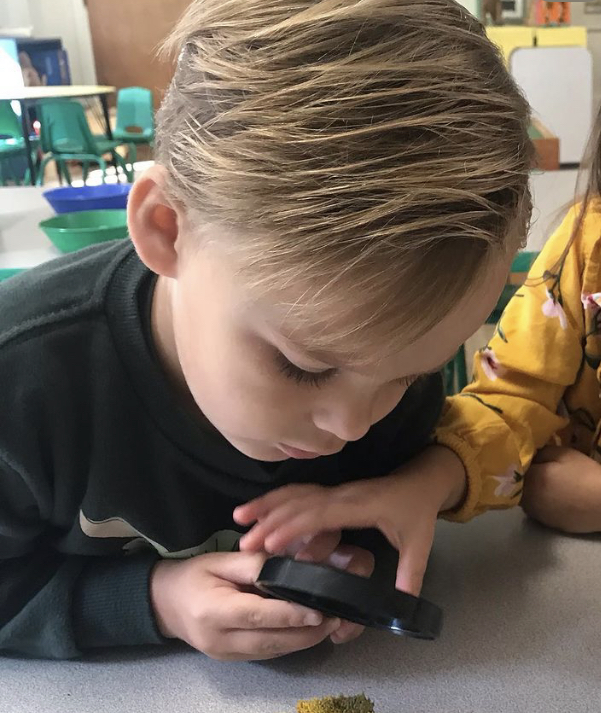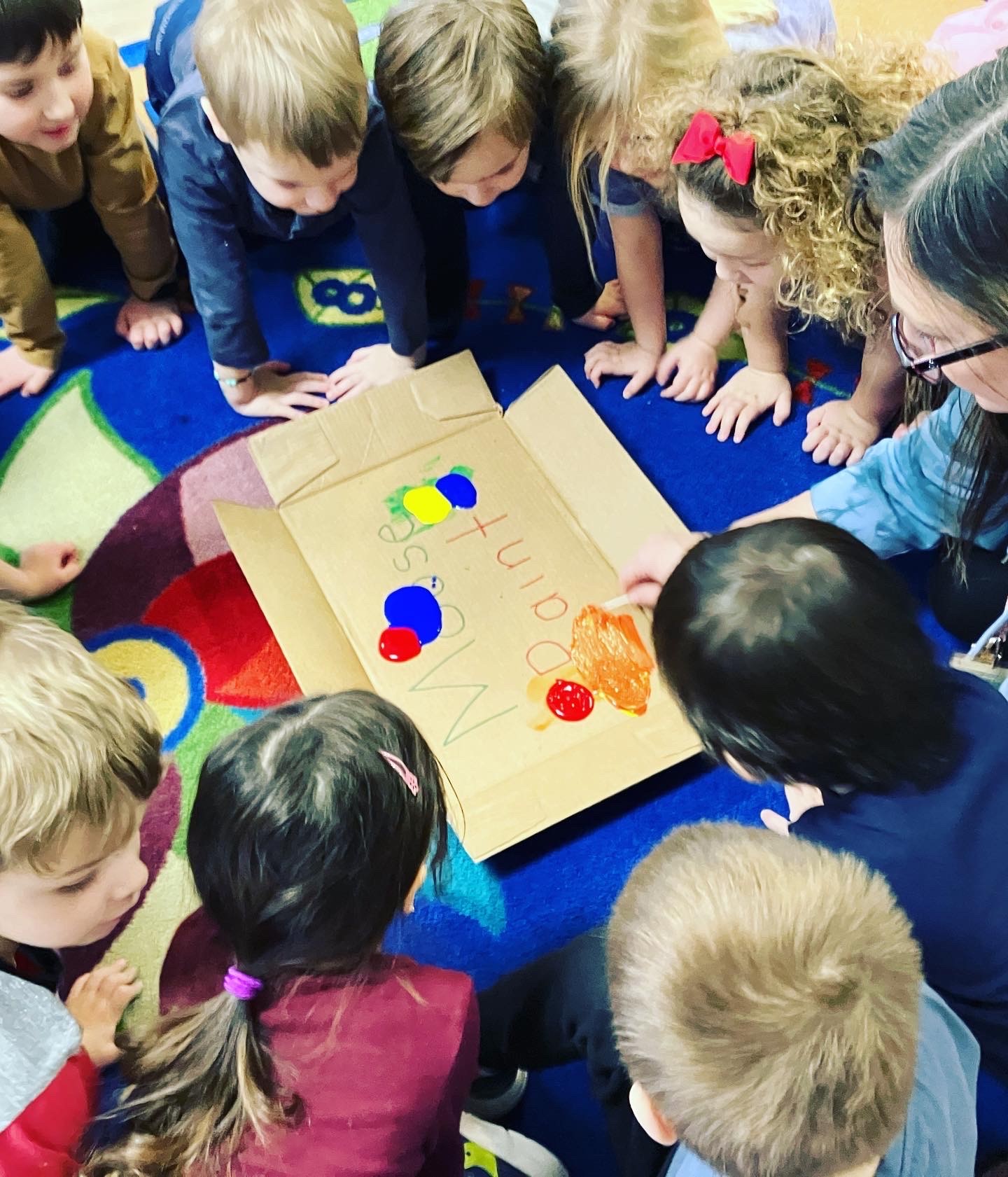 Staff
Small teacher-student ratio
Early Childhood/Elementary School
Certifications & Experience
CPR, First Aid & EpiPen Certification
We stay up to date on current education trends yearly through continuing education webinars and training
 Facility
Bright, spacious, well-equipped classrooms
HEPA Air purifiers in each classroom
Fenced-in and safe playground
Indoor recess area in the event of inclement weather
New floors and freshly painted classrooms
Key cards are required to get access to education area
Air Conditioned classrooms
Music Wall on playground
Curriculum
Letter of the Week Program
Introduction of the Fundations Program for letter sounds and writing
Explore numbers and shapes through counting and sorting, pattern recognition
Strengthen fine motor skills through a variety of activities including crafts, playdoh, and use of manipulatives
Practice skills to develop our social and emotional development like sharing, taking turns, understanding different feelings, and problem solving
Develop gross motor skills through movement activties
Weekly updates via Class Dojo and a weekly newsletter
Discovering science through nature, experiments, life cycles, insects and other engaging activities
Exciting events including school trips, author visits, guest readers and more
Spring Conference to discuss Progress Report
Snack is provided daily during class time
Follow us on social media to see what we are up to
"I absolutely love Learning Tree. My sons attended the 3's and Pre-K. The teachers are fantastic! The classrooms are big and bright and it's a wonderful environment for learning and playing. My sons loved going to school every day.  We were very happy to be a LTP family!"
– Jen W., Shrewsbury
"We've had many great experiences over the years at Learning Tree Preschool, our two older children attended and now our youngest son attends. The director and teachers are a very caring, supportive, educated staff, and they prepared our children well for kindergarten.  Our children love their classroom routines and learning new things. Crafts, songs, circle time, and playing on the new playground with their friends are just some of their favorites! Our family developed many friendships that extend outside our school days. We are so grateful for all the wonderful opportunities Learning Tree Preschool has given to our children and us parents!"
– Donna H., Tinton Falls
"When I set out to decide where to send my son to preschool, I found myself at Learning Tree Preschool and fell in love. My main objective was to find a nurturing home for my child to become accustomed to a learning and social environment. The quality of teaching was a welcome surprise. It was such a positive atmosphere and everyone I came in contact with was so welcoming and enthusiastic. I signed him up that day! My son will already be in Kindergarten next year, but we have now become a part of the Learning Tree Family. I can't imagine a more enriching, loving place for my other two children to begin their learning experience."
– Katie R., Middletown
"Learning Tree has been the perfect fit for me and my family. The 2.5 program was exactly what I was looking for in terms of introducing my twins to a classroom environment. It was a joy to see the experience of learning new skills, making friends and having fun! Given this foundation and the warmth of the staff, their first days in their three-year-old and Pre-K programs were full of excitement and confidence."
– Christa A., Fair Haven
"My husband and I are both educators, so we were very involved in picking the perfect preschool for our son. We are thrilled that we chose Learning Tree. Our son has made such strides, both academically and socially. The programs that Learning Tree provides are just what a child needs to feel successful. Learning Tree has prepared our son quite well for kindergarten, and we are so thankful to the staff for all that they have done to make our time here a positive one."
– Nikki and Chris I., Red Bank
Learning Tree Preschool is a non-profit, integrated auxiliary of the United Methodist Church of Red Bank. We are an Early Childhood Learning Center licensed by the State of New Jersey, Department of Human Services, and Bureau of Licensing. Learning Tree Preschool does not discriminate on the basis of race, gender, religion, age, or disability in the processes of admissions, educational programs or employment.